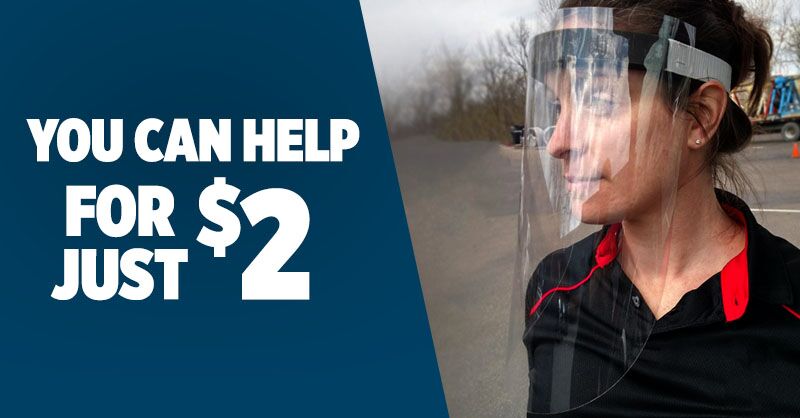 We're partnering with May We Help to produce reusable face shields for healthcare professionals.
A $2.00 donation will cover the materials for one shield.
May We Help's volunteers will assemble the shields and make sure they get in the hands of the healthcare facilities that need them. Call your local Tire Discounters to donate.